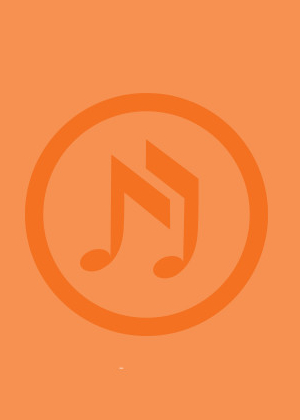 Order Here - Australia
Order Here - Other Countries
Christ the Lord is Risen Again
By Graeme Morton
Voicing Mixed Voices
An energetic and exuberant paean on an Easter text by sixteenth century German writer, Michael Weisse. The music bowls along in changing meters from 4/4 to 7/8, 6/8 and 2/4. The choral parts are often in rhythmic unison or doubled by the keyboard, so the music is memorable and easy to sing by choirs of all abilities. There is a great balance between the asymmetry of the rhythm and the repetition of sections. The accompaniment lies "under the fingers" and is easily accessible to most church accompanists. This piece is suitable for any part of the Easter season, but particularly for Easter Sunday. Its dance like character also makes performance possible in choral programs outside religious services.This simple and vital anthem solves the problem of finding Easter music that is vibrant and energetic rather than grand and triumphant. If your choir likes John Rutter's Easter music you may also like this piece, which makes references in the keyboard part to the well-loved hymn tune commonly sung to the same text.
This recent work by Australian composer/choral conductor Graeme Morton is an energetic and highly rhythmic setting of this familiar Catherine Winkworth translation of a sixteenth-century German hymn text.  The frequently changing meters from 4/4 to 7/8 to 6/8 add syncopation and rhythmic energy, a fitting complement to this joyful text.
The melody is memorable, and the composer has creatively, yet subtly alluded to the familiar Easter hymn tune Lyra Davidica in the instrumental introduction and interludes. Aside from some moderate rhythmic challenges, the choral writing is quite accessible, and range and tessitura are easily within the reach of the average church or high school choir. The accompaniment, while best suited to the organ can also be performed on the piano.  
This piece is suitable for the season of Easter and would make a great anthem for Easter Sunday for those churches that choose not to prepare works with brass ensemble. Highly recommended. (Review in the American Choral Director's Association Journal)
Erratum – In bar 57 the bass part should be 2 b-naturals followed by 2 b-flats, as in bars 27, 78, 106.
No previews available